I have been in full-time residential real estate sales since 2001, focusing on Asheville but also serving most areas in and around Asheville, including Waynesville and Hendersonville.
While I am experienced in most types property (I don't do rentals, mobile homes, or land), and if you are particularly interested in downtown, central Asheville, North Asheville or West Asheville, I can help you! I love and understand the in-town vibe and culture and the nuances that make each part of town a little different from the others.  I love in-town neighborhoods and the older homes and convenience they offer.
My other passion is the "mountain home," which can mean different things, but I think a mountain home as something that really makes you feel like you are in the mountains. It might be the architectural style, the view, or a wooded lot with a mountain creek.
However, for many people, there are very practical factors at play, such as desired schools, being close to work or medical facilities, or wanting a particular type of neighborhood or home (often single-level living).   After hundreds of transactions in nearly 20 years, I am well versed in all types of homes in Asheville, Arden, Fletcher, Hendersonville, Candler, Enka, Fairview, Black Mountain, Biltmore Park or Biltmore Lake, Buncombe County, Henderson County and parts of Madison and Haywood Counties.
Ready to Live the Mountain Life?
RE/MAX Realtor Margaret Vestal can help.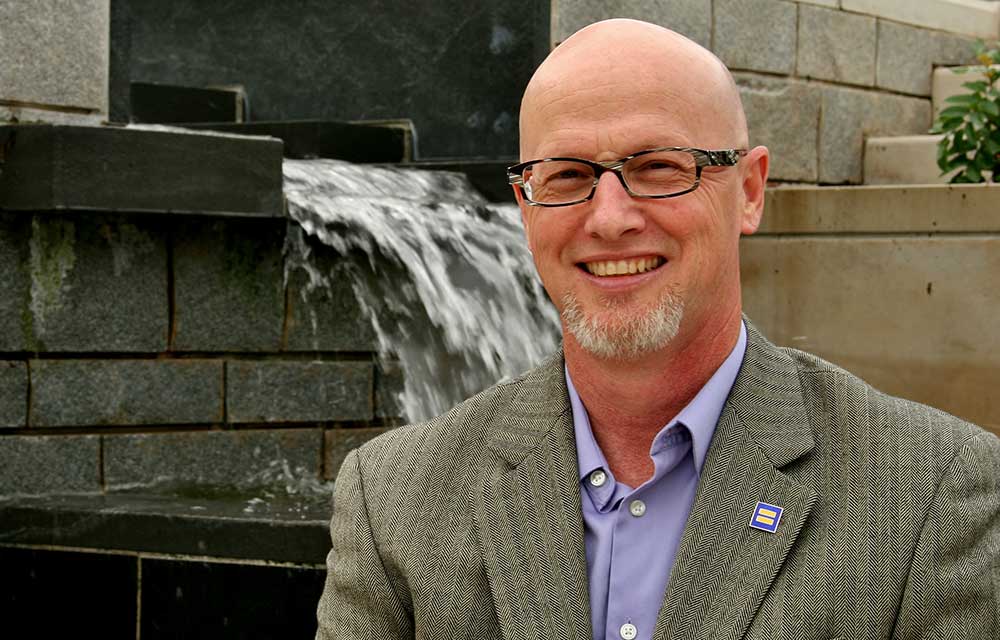 Jimmy Vestal, REALTOR®
Jimmy (my partner in all things) joined me in the wonderful world of real estate in 2012. He comes from the non-profit world and is very service-based. He is working with me in helping me show property, as well as working with his own clients.  We have a blast working together, and we get to take our dog, Nestle, to the office with us!
Give me a call or an email if you think we can help you find the right home or sell your home in these beautiful mountains of Western North Carolina!  Email Margaret or call 828-216-2300
Asheville and Western North Carolina
Four mild seasons, mountain beauty, year-round outdoor activities and the arsty Asheville culture all continue to draw new people to the Asheville area. Outstanding educational institutions and excellent healthcare options put Asheville and surrounding towns high among the best places to live and play. We show up on various "Best Places to . . . ." lists.
Downtown Asheville is a vital, unique area of independent shops, restaurants, and art galleries. We boast more Art Deco architecture than anywhere in the country other than Miami Beach. Asheville is also home to the famous Biltmore Estate and Biltmore Village (shops and galleries). Nearby are the smaller mountain towns of Hendersonville, Black Mountain, and Weaverville. Each town has its own vibe and personality, as do different parts of Asheville itself. Asheville is the largest town in the mountain region, and thus it is the business and medical hub for the western part of the state.
Our area also offers year-round outdoor activities, a stunning art and music scenes, and a very rich history. Asheville has become known as a "foodie" town, with so many dining options that it is hard to try them all — even if you live here! And we have repeatedly been voted "Beer City" due to all our great micro-breweries.
We are a mountain biking mecca, with some of the best and most difficult trails on the east coast! Excellent whitewater opportunities await avid kayakers and rafters, and we have abundant trout fishing streams and rivers. Hiking, rock climbing, skiing, and trail riding are other activities in our area.
Housing in Asheville and surrounding towns includes older homes (bungalows, arts & crafts, craftsman, colonial, Victorian and vernacular), green homes, mountain homes with views, private estates, and in-town condos. This is a great area for owning a second home or vacation home.
Asheville and Western North Carolina have long been discovered, but it has become easier to live here as roads and air access has improved, and the internet creates more job opportunities. Our region is a popular location for young retirees who don't just want to play golf but rather be involved in a vibrant community with ample volunteer opportunities.
Is it time for you to join us?
About Asheville North Carolina
The shortest way to tell you about the city of Asheville is to describe it as more of a West Coast town: artsy, eclectic, environmentally conscious, nature-loving, outdoorsy, and open-minded. But outside of Asheville proper, the dynamic changes a bit, with rural, local, Southern Appalachian culture mixed with the eclectic vibe our move-ins bring to the area.
Asheville and the surrounding areas are – in a word – DIVERSE and that is what makes us special.
Things to do in Asheville, North Carolina
It's hard to discuss activities in Asheville without mentioning the Biltmore Estate, which is a major contributor to Asheville's thriving tourism. And while the Biltmore is definitely something to see, there is a lot more happening in this growing town. While I wouldn't at all consider Asheville as a "college town," it is home to UNCA (University of North Carolina Asheville) and AB Tech (Asheville-Buncombe Technical College). Instead, I consider Asheville the urban hub (even though it is only a town of 80,000 or so) for all of Western North Carolina, containing the major medical facilities, businesses and shops for the area. Many of the residents here are attracted by the city's close connection to nature: hiking, biking, and river access are no more than 20 minutes from downtown Asheville.
Asheville's Growing Culture
It would be dull to live in an area where everyone was alike or where we couldn't learn from each other. The fact that so many people have moved to our area from other parts of the country makes it harder for one to feel like an "outsider." Sure, there is a small community of folks who reject the tourism and popularity of Asheville, but for the most part, people here are welcoming and genuine; plus, the locals are some of the finest people you will ever know. People choose to make Asheville home for a variety of reasons. The unifying sentiment among our diverse culture of students, retirees, artists, musicians, locals, outdoor enthusiasts, and many others is that we live in one of the most beautiful areas in the country surrounded by mountains, streams, and wildlife.
Making Asheville Home
If this sounds like an area you'd like to live in, contact me for help finding the perfect place to call home.